Present photography is in my life from more than twenty years. I don't treat its commercially. It's my hobby which I give all of me. Through it I move to other world, far from monotonous everyday life. Walking with my camera and possibility capture beautiful moments or detection apparently no exciting details, give me amazing pleasure, which is difficult to collate to something.
From many years I'm learning about photography technics, my adventure with pfotography I started working on silver materials. Through it to date I'm joining technics using classic cameras (negatives) and digital cameras.
My works you can see in department galery and portfolio. I divide them on categories to better watch my hobbies. You find here macro photos which are so near for me and also product photography, wedding photography, photos of architecture, portrait photos and landscape photography.
I invite to watch.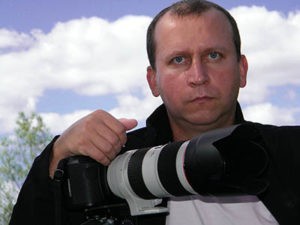 What I confirm